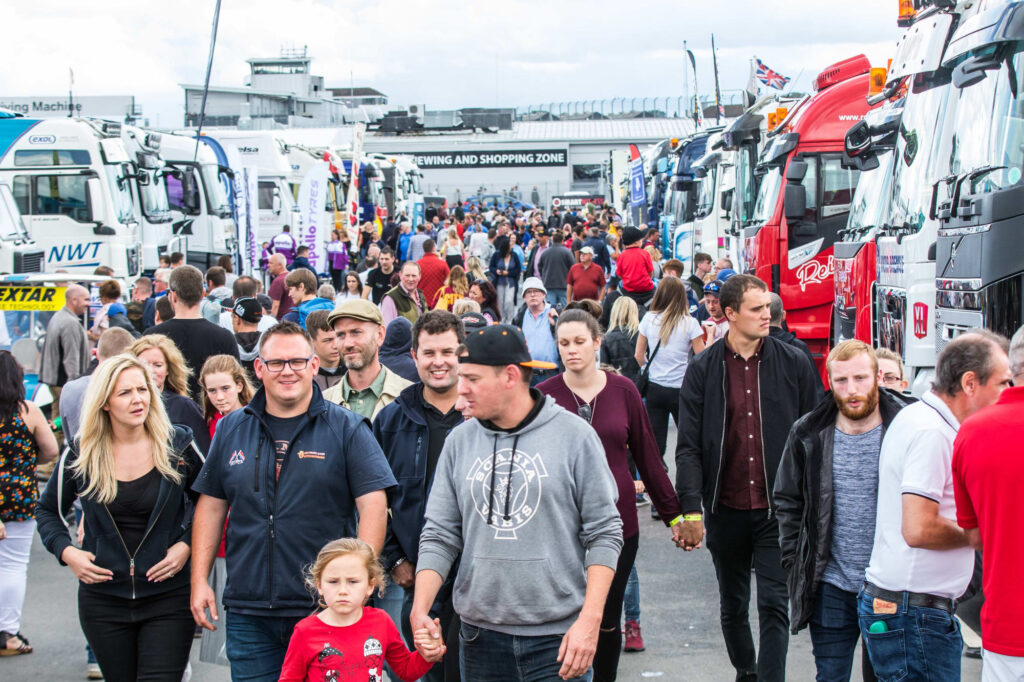 MAKE THE MOST OF OUR MARKETPLACE
Engage with 1000s of truck drivers, owners, enthusiasts and families
Convoy Truck Events are dedicated truck festivals celebrating drivers, owners and life on the road, and are the perfect opportunity to engage with a hard-to-reach audience usually on the move!
Each show offers fantastic access to network with decision makers and influencers across the entire truck sector, as well as the chance to demonstrate products and services in a relaxed environment.
Our marketplace welcomes all sizes and types of businesses, and stands range from some of the world's biggest manufacturers and their dedicated UK dealers to cleaning brands, truck model enthusiasts and memorabilia merchants!
Everyone has a fantastic chance to create new relationships and enhance existing ones, as well as access to incredible marketing opportunities through our print, online and social channels.
As Convoy is run by Road Transport Media, you will also benefit from unrivalled access to the UK's leading media outlets including partner magazine, Truck & Driver.
To find out more, or to book your stand please get in touch via the form below!
Hope to see you there!
Get in touch to secure your spot
If you're eager to book your spot but still have a couple of questions, you can drop us a line via the form below and we'll be in touch!
Thanks to all truck show supporters…